Equipment & Material Barge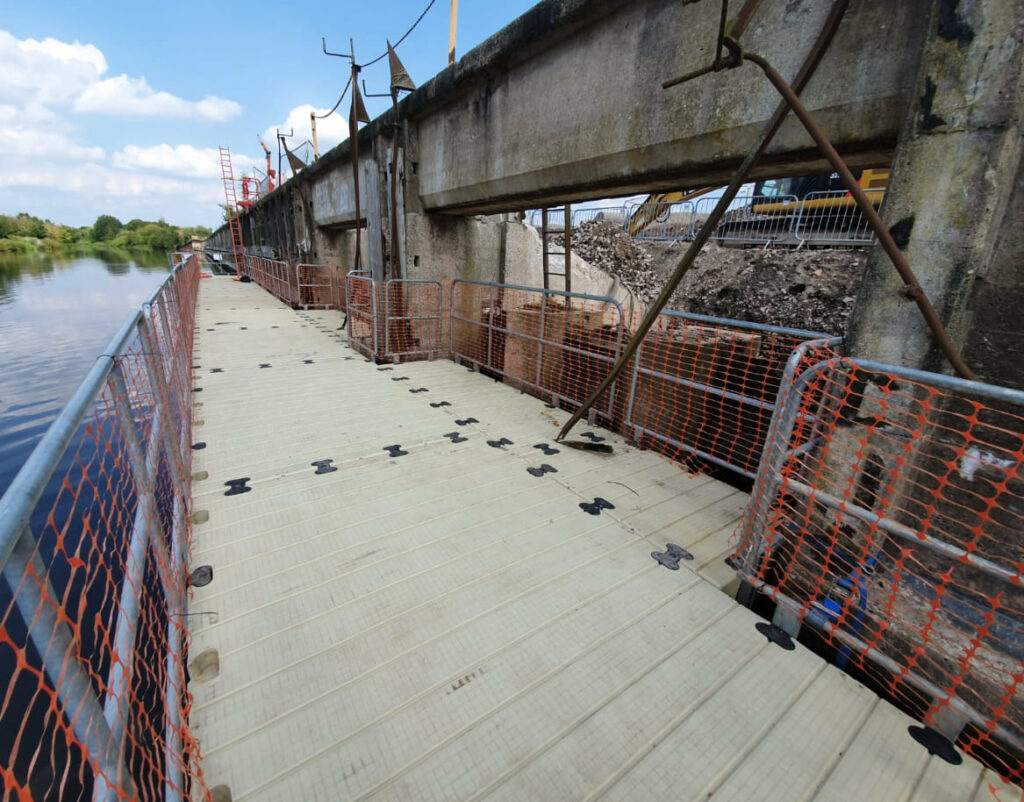 Get your equipment and materials to the worksite safely with the EZ Dock Modular equipment barge. Our modular system can be configured to fit any job size, and rugged construction means it's up to the task.
Stable and safe—unique float technology keeps the platform stable in waves and wind. Anti-slip design means sure footing even when wet. Additional handrails add to the security.
EZ set up/portable—once trained, your crew can break down and set up your EZ Dock platform when you need it, where you need it. Sections are easily transported by truck or ship.
Customizable—what size do you need? What conditions will you be working in? What shape do you need? We can design the dock that works for you.
Low maintenance—enhance your ROI with this low-maintenance system that's built for tough, rugged jobs like yours.
EZ Dock changes the way that you get to and from your on water job site, by creating a modular and stable platform with incredible flotation. Our equipment barge has been used for many years with success in extreme use cases, and can be assembled by anyone in a short time. This has created a market for barges that allows small and large companies to deploy systems in locations where they would otherwise need to rent a large boat or massive barge. This change has created a niche where contractors, government inspectors, concrete workers and wharf builders are turning to EZ Dock to give them the access to projects and worksites with ease.
Get in Touch
Let us know what you need your dock to do, with fast installation, in stock products and lifespan that will exceed your wildest needs our dock systems are the ideal dock system.
For direct contact and fast service Contact us